National Simultaneous Storytime 2023
24 May at 11am - 12pm
The View Room, Wollondilly Library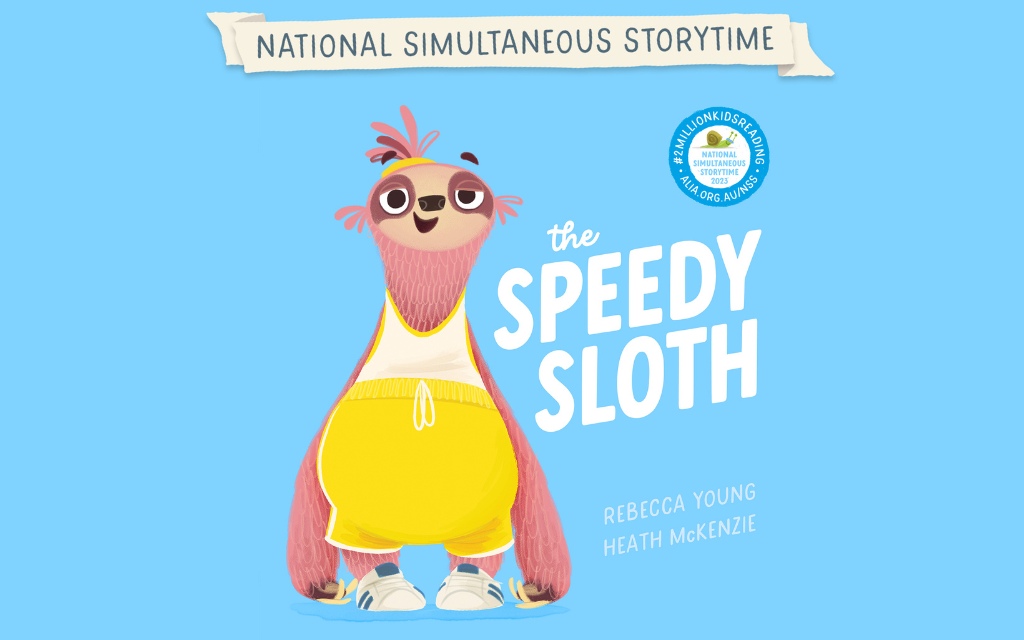 Take part in our Storytime as we join thousands of children across Australia reading the same book at the same time!
Every year a picture book, written and illustrated by an Australian author and illustrator, is read simultaneously in libraries, schools, pre-schools, childcare centres, family homes, bookshops and many other places around the country.
This year's title is The Speedy Sloth, written by Rebecca Young and illustrated by Heath McKenzie.
A reading of the story will be followed by related activities and craft.
Wednesday 24 May
For children aged 3-8 years.
11am - 12pm
The View Room, Wollondilly Library, Picton
Bookings required.
All children are welcome - if your child requires additional support/accommodations, please contact us.
Tickets are available from Wednesday 10 May.