Indyreads Summer Book Club
Online
Author Talks
Reading
1 Dec – 15 Feb
Online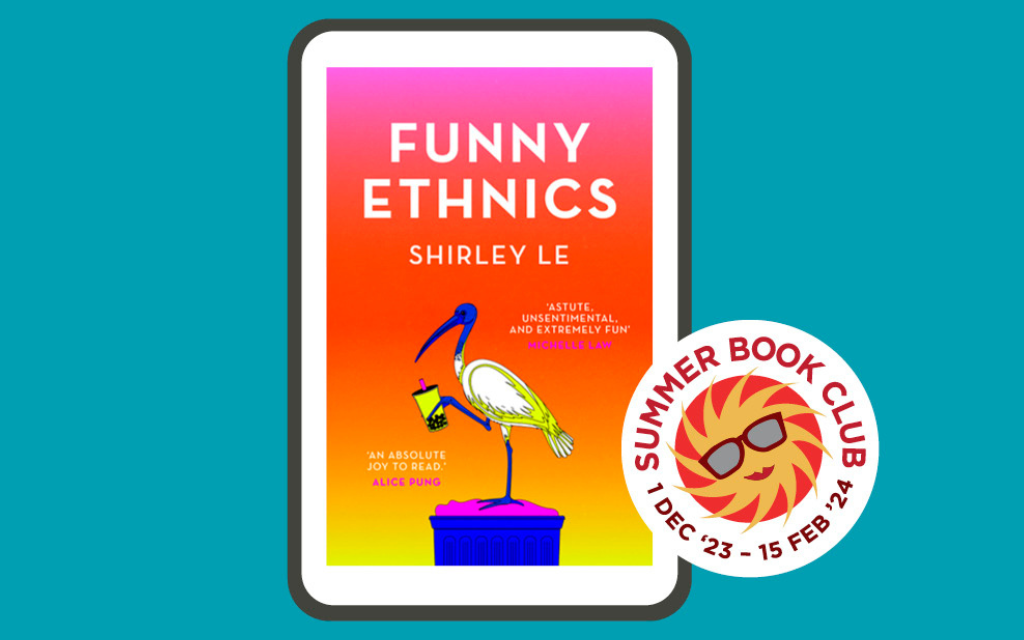 Looking for a great summer read?
Enjoy Funny Ethnics by Shirley Le during the indyreads Summer Book Club.
All you need is your Wollondilly Library card and the indyreads app to get started. Available with no holds or waitlist from 1 December 2023 to 15 February 2024.
Join author Shirley Le online on Thursday 15 February 2024 for a live author talk. More details to come.
1 December 2023 - 15 February 2024
Online
About the Book
Funny Ethnics is a wry coming-of age story, set in the sprawling suburbs of Western Sydney. The book blends hilarity and heartbreak into a visceral story of life on the fringes. The book is published by Affirm Press and was shortlisted for The Age Fiction Book of the Year 2023.
Shirley Le is a member of Sweatshop: Western Sydney Literacy Movement and was the recipient of the inaugural Sweatshop mentorship with publisher Affirm Press in 2018. Her short stories and essays have been published in SBS Voices, Overland, The Guardian, Meanjin, and Another Australia.