BAD: Crime Writers Panel
Creative Writing
Adults
Author Talks
18 Mar at 12.30pm - 1.30pm
The View Room, Wollondilly Library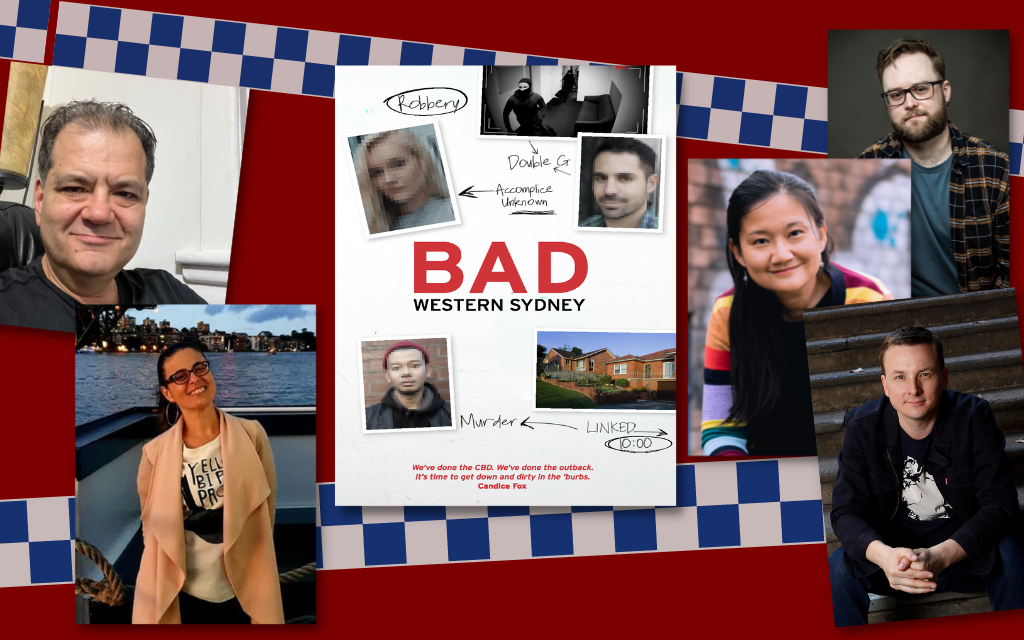 Calling all lovers of crime fiction! Join our panel of fantastic crime writers as they discuss all things crime, research, writing and publishing.
All panellists are contributors to WestWords' BAD Western Sydney Crime Anthology, published in February 2023.
Saturday 18 March 2023
12.30pm - 1.30pm
The View Room, Wollondilly Library
Bookings Required
Panel Moderator and Special Guest:
Andy Muir
With a background in film and television, Andy has written three crime novels including the Ned Kelly-nominated Something for Nothing. A board member of the BAD Sydney Crime Writers Festival, Andy has also been a WestWords mentor, workshop facilitator, and supporter for several years.
Panellists:
Jelena Curic
The last 39 years have been spent performing, writing songs and gigging throughout Australia. She was signed to Virgin Records and released two singles, performed on TV, has recorded 100s of originals and sung on numerous ads, including for Coca Cola, the NRL, the Arena Channel and a Baz Luhrmann complication CD. She now describes herself as being 'the resident diva for the Croatian community and on too many wedding videos.' Next to music her passion is books and writing, Australian crime being her favourite genre. She grew up in the western suburbs which has had a strong influence on her writing.
Blake Curran
Blake (he/him) is a queer writer living on Dharawal land, on the southwestern outskirts of Sydney, Australia. He is currently working on A Town Called Cancer, a horror novel set in outback NSW. It deals with themes of queer identity, grief, intergenerational trauma, chronic illness and demonic possession. Blake also regularly contributes reviews to Aurealis Magazine, and has been a judge for the Aurealis Awards twice before.
Kennedy Estephan
Kennedy was raised and educated in Beirut. He migrated to Australia in 1987, continued his tertiary studies at UNSW and has been working as a full- time science teacher since 1989.
A winner and finalist in many short-story competitions, some of his work appeared in literary magazines, anthologies, online websites and local community-radio broadcasts. Kennedy was one of the four of successful recipients of the 2021 WestWords-Varuna Residential Program.
KT Major
Born and raised in Singapore before moving to Sydney nine years ago, KT Major studied communications, drama, and performance at Nanyang Technological University. Her writing and film work has won awards in Australia and overseas. By day, KT is a writer, editor and marketing professional in Australia's not-for-profit sector. By night, she dreams up new ways of breaking laws, but only on paper of course. KT's true love is crime fiction that crosses genres and incorporates her experiences from Asia and Australia. Her stories have been published in several anthologies.